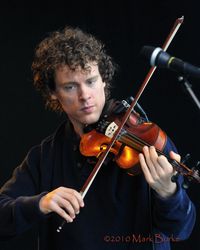 Duncan Cameron is a Celtic singer and multi-instrumentalist currently living in Sudbury, Ontario.
His late father
Stewart Cameron's
mastery of Scottish ballads was his first inspiration, and in his teens, Duncan started singing with his family. At folk festivals The Cameron Family performed not only music and storytelling, but also traditional mummers' plays.
He chose the fiddle as his first instrument, but now also plays mandolin, guitar, Irish bouzouki, tin whistle, harmonica, bodhrán and English concertina. Traditional Irish, English and French-Canadian groups have contributed much of Duncan's repertoire, but classical, country, and other popular styles of music have also added to his creative approach.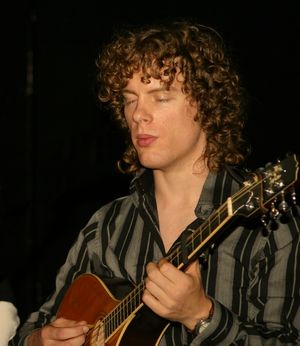 He has toured, recorded with, and composed music for many groups including
The Pierre Schryer Band
(Juno nominated in 2004),
Fig For A Kiss
(nominated for a Canadian Folk Music Award in 2006) and
The Irish Descendants
. In addition Duncan has been part of several theatrical productions, notably
Drayton Entertainment's
"Sorry … I'm Canadian" in 2008 and "Cotton Patch Gospel" in 2006, as well as the
Mirvish
production of "Needfire" in 1998.
His solo performances and his solo CD,
The Whistling Thief
(2000) have also garnered attention. His strong vocals (in both French and English), intricate arrangements, and sense of humour truly transport the listener.